INTRASTAT thresholds from January 1st 2021
The turnover thresholds triggering an INTRASTAT return obligation in the 27 countries of the European Union are updated on January 1st. In 2021, these thresholds have been modified for seven Member States: Bulgaria, Croatia, Denmark, Latvia and Slovenia. Following the Brexit and the withdrawal agreement that has been reached, INTRASTAT obligations have changed for the UK and Northern Ireland which has a special status.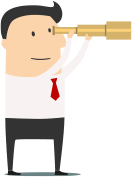 Who should draw up an Intrastat return, EC sales list or EC purchase list? What are the thresholds? What types of operation should be included? Are these declarations mandatory in all EU Member States?
See our guide: Intrastat. ESL: Understanding your VAT obligations.