Fulfill your VAT obligations with both the One Stop Shop (OSS) and the Import One Stop Shops (IOSS) in a simple, reliable and secure way by outsourcing management to specialists.
Whether you are an online seller with sales from Europe to your end customers based in other EU Member States, and/or with sales from your non-EU suppliers to your end customers in the EU; you need to ask yourself the right questions.
Your VAT obligations vary depending on the type of transactions you carry out. Don't take any risks, rely on an expert, and ensure full compliance with European regulations.
For Intra-Community distance sales of good
You are an online seller and sells goods from your storage facility within the European Union through your own website or via a marketplace (Amazon, Shopify, Ebay, Cdiscount…)?
You breach the 10 000 euros per year threshold?
Are your clients located in other European Union countries?

VAT is due in the country where the goods are delivered.
The "OSS Compliance" offer is meant for you.
Import

One Stop Shop

(IOSS)
For distance sales of imported goods
Are you an e-seller selling imported goods (dropshipping) directly from your non-EU to your end customers located within the EU?
Are your consignement's lower than 150 euros?
Are your clients private individual located within the European Union?

The VAT of the country of destination of the goods must be collected. VAT is due in the country where the goods are delived.
The "IOSS Compliance" offer is meant for you.


The online business requires a lot of agility in terms of sourcing, logistics, promotion, online presence. It's hard to master tax issues in Europe at the same time! Regulations change quickly, and the risks are significant.
As an e-merchant, I appreciate having a contact person who knows the intricacies of VAT and is competent for the whole of Europe. This allows me to choose the most advantageous schemes, and I can develop my online business without risk!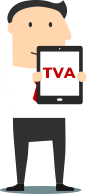 WHY CHOOSING MATHEZ COMPLIANCE?
MATHEZ COMPLIANCE business unit has been assisting companies and their accountants with their VAT issues for 20 years:
MATHEZ INTRACOM

1st third party declarant in France for EC sales list for goods ans services and intrastat reporting.

EASYTAX for VAT fiscal representation in all countries of the European Union and beyond.
MATHEZ FORMATION is a partner of

several CROECs

(Regional Councils of the Order of Chartered Accountants) and various industrial unions, and has become the reference in terms of VAT trainingtraining, with unequalled levels of customer satisfaction.
Your "all-inclusive" OSS/IOSS compliance: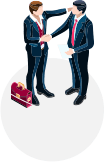 Your tax agent will analyze your activity and your needs with you and/or your accounting firm.
He informs you of the VAT rules applicable to your operations:
He informs you of the declaration portal to be used (OSS and/or IOSS) as well as the periodicity of the declarations.
OSS AND/OR IOSS PORTAL REGISTRATION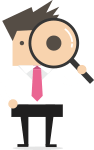 Your tax agent ensures your OSS and/or IOSS registration on the tax administration portal.
IHesends you templates of spreadsheet to be filled in for the transmission of data to be declared quarterly for the OSS EU scheme and/or monthly for the IOSS scheme.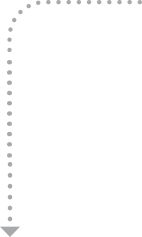 Your tax agent will contact you before each deadline.
He analyzes your data and your marketplaces sales statements.
We will send you your VAT statement and payment instructions.
VAT COMPLIANCE: AS EASY AS 1, 2, 3
Your tax representative will monitor all VAT regulations and alert you if necessary.
A member of staff is available on a daily basis for all your regulatory needs.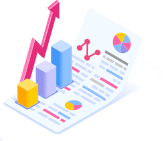 A SINGLE POINT OF CONTACT
For all European Union countries and some third countries.
For all European Union countries and some third countries. For all your VAT, Intrastat & ESL obligations, and your VAT recovery requests.